[Publications]
‧The Statement of Dharma Nature
Master Sun-Don Lee, the Third Patriarch of Forshang Sect is in the process of writing 36 Statements of Dharma Nature based on his own cultivation and testimonies. He is scheduled to issue one Statement very year. To date, seven Statements have been published to date.
‧The Supreme Hua-Yen Books Series
The summary of teaching by Master Lee at the Forshang Buddhism Mental Doctrines Classes have been compiled into Three Supreme Hua-Yen Doctrines Books.
‧The Absolute Forshang Books Series
Authored by Master Lee, stated the establishment of Forshang Buddhism Da Yuan Association and stories of preaching Buddhism around the world. To date, six books have been published.
‧The Collection of Cultivation Testimonies
The true stories of the Forshang disciple's cultivation process and their testimonies are being compiled, these "real" experiences include stories that are personal, relatives, friends, fellow workers who have sickness and love problems, and so on. To date, eight books have been published.
‧Monthly Magazine - The World of Forshang
The World of Forshang Magazine was put out for the first issue on March 25 1997 and it contains the scientific approach of Buddhism study, the daily practice of Buddhism doctrines, new computer technologies, Chinese chivalry novels, medical reports, arts, and many others articles in Chinese and English.
‧The Great Fortune of Life and Death
Master Lee leads the discussion about the Life and Death with his own cultivation achievements to explore the mysteries of " Life", " Death" and "Dreams". To date, the first chapter has been published.
‧Audio Publications
Forshang World Foundation has planned a concert regularly since 2003 to memorize the 2nd Patriarch, Yuan-Dao Bodhisattva. Invited by the foundation, Master Lee created songs, such as"Nine Words Zen Sound Dharani", "Da Zi Zai Wan Fo Hymn"," In Memory of the Patriarch Music Suite", etc., that performed by Taipei Century Symphony Orchestra with singing by the Taipei Century Choir. Those CDs and tapes were published by the foundation.
In February 1998, the Foundation has released the CDs of Mr. Peter Faun's symphonic ballet music "Snow Lily" for the global premiere in Moscow.
‧Movie film Publications
In order to promote Buddhism and make people learning it friendly, the foundation produces entertaining micro movies. It also invites Master Lee to create the scripts. The micro movie films are called "Magical place- Sweet Potato Village legend" series, totally 14 episodes published on YouTube.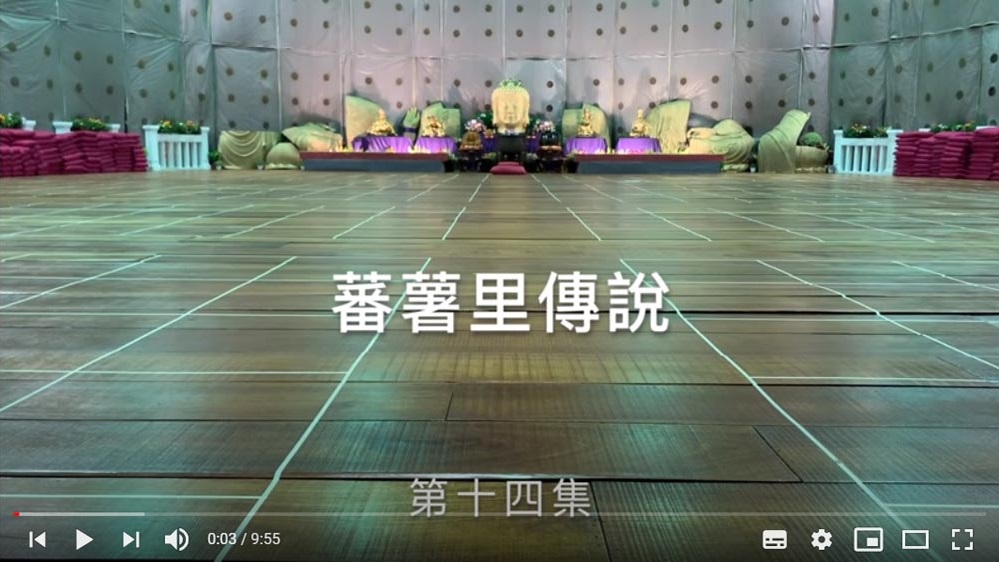 "Magical place- Sweet Potato Village legend" series on YouTube
episode 1-4 by Jun 16th 2019.
episode 5 by Jun 17th 2019.
episode 6-7 by Jun 18th 2019.
episode 8-9 by Jun 22th 2019.
episode 10 by Jun 23th 2019. Link
episode 11 by Jun 24th 2019.
episode 12 by Jun 29th 2019. Link
episode 13 by Jun 29th 2019.
episode 14 by Jun 30th 2019. Link
Concerning the powerful internet way, Forshang World Foundation invites Master Lee to have a series of lecture. Those lectures have been recorded and become films, called "Copy The Wonderful Dharma Lotus Flower Sutra Convenience Lesson No. 2 with Chinese brush" series, totally 16 episodes live on YouTube. .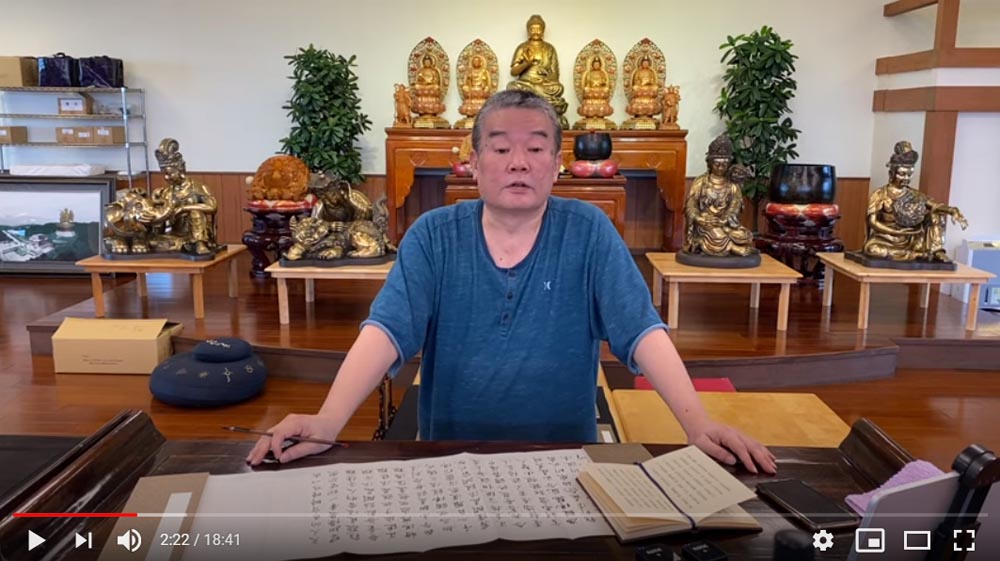 "Copy The Wonderful Dharma Lotus Flower Sutra Convenience Lesson No. 2 with Chinese brush" series live on YouTube
Sponsor Folk Arts and Festivals
[Drawing Contest]
In July 1995, the Foundation had sponsored the children drawing contest in Taipei – "The Appointment with Buddha from the Innocent Little Heart".
[Folk Arts Festival]
Since 1996, the Foundation has sponsored "Childhood Innocence Festival" and "Free Clinic of Chinese Medicine" Annually to help the children to know much about the oldest childhood games.


Recite the above Nine Word Zen Prayer
to unite with the universal energy.