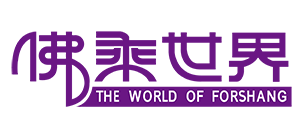 Forshang World Foundation, a juridical person was founded in Taiwan since August 1994, takes another international stride.
In order for Forshang Buddhism World Center to spread the Buddhist doctrines, glorify the religious spirit of compassion, and initiate social welfare activities and charitable endeavors, it was established in Taiwan, but also in Los Angeles, San Francisco in U.S.A., Vancouver, Toronto in Canada, and Hong Kong.
The establishment of cultural foundations in countries all over the world brings substantial benefits to the international propagation of cultural activities. More Importantly, all the foundations in all countries are legitimate and official organizations each with government approval.
Objectives
Forshang World Foundation emphasizes the knowledge and nature of Buddha: the basic elements of perfect and upright human life. Knowledge is power, strong enough to alter the nature to good or to evil. The nature of Buddha is the origin of good deeds. Therefore, knowledge matching with and full of the nature of Buddha is the perfect enlightenment that our world appears as the essence of Perpetual Pure-Land.
The perfect enlightenment is the ultimate wisdom and utmost compassion! In the doctrines of Forshang Buddhism World, it outlines, "Compassion is the utmost power of all Buddha." This is the fundamental in which it was established. Other objectives include development and preservation of traditional culture, cultural artifacts, and wisdom of ancient Buddhism; improvement of human health to lengthen human life span; preaching the Supreme Hua-Yen of Forshang Buddhism to the future world. These objectives are set forth to cover the past, present, and future implementation of physical, life, truth, and essence. The primary mission of the Foundation is: "To let all human beings have the opportunity to learn the knowledge, and realize their own nature of Buddha."
Propagation Activities
Since August 1994, Forshang World Foundation has been engaged in the following various set of annual activities to propagate the cultural studies, education, medical science, Chinese culture, Buddhism culture, and international cultural exchange:

1. Promotion of various academic culture and international exchange activities
Current activities cover organizing the international activities in academic, cultural, musical, and athletics events.



As a co-organizer, Forshang World Foundation has supported Chinese Taipei Kurash Federation yearly since 2016 to promote Kurash.


2. Organization of events related to social welfare and cultural studies
Recognize and award outstanding non-profit organizations that has made significant contribution to the society, and periodically organizing the spiritual gathering in purifying human characters and the activity in selecting good books.



Provide a library to collect those selected good books and related materials.




3. Sponsorship of research grants in various educational academic
Current grants cover the fields of athletics, music, religious, and academics. Other fields will be included in the future.


4. Promotion and research of traditional medical science
Collaboration with National Science Council, Taiwan Central Science Academy, Veterans General Hospital, and National Yang Ming University, Medicine Institute to conduct various medical science research.




5. Propagation of Buddhism culture and preservation of cultural artifacts
Periodically organize Buddhist cultural exhibition, and publish books, audio, movie films related to Buddhism. To collaborate with Liverpool University in UK in researching and preserving Buddhism cultural artifacts. Establishment of a Buddhism museum in the future can be expected.


6. Organization of the folks art and literature & fine arts events
Organizing various folks art and literature & fine arts events to enhance and glorify Chinese culture.



The establishment of Forshang World Foundation is not only a commitment to the thousands of disciples of Forshang Buddhism World Center and its followers, but more importantly to carry on the compassion and equality, and word of Buddha. In the future, Forshang World Foundation will continue to develop in accordance with the four preaching principles of Forshang Buddhism: the worldly orientation of Buddhism, the daily practicality of Buddhist doctrines, the scientific approach of Buddhist study, and the modernization of Buddhist system. The Foundation will continue to dedicate to the advancement of human civilization.


Recite the above Nine Word Zen Prayer
to unite with the universal energy.